I have to tell you, I absolutely love Halloween.
I mean, as a kid, what's not to love?
You get to dress up and get free candy, plus all those "Harvest Festivals" at church!
The older I got, the better it seemed to get.
My super creative mom decided to start decorating a Halloween tree.
It is one of my favorite traditions to this day and I love that she still does it even though all us kids are out of the house.
In college, Halloween meant the Florida/Georgia Game.
Not to mention that little engagement that happened Halloween weekend not too far back.
1. Kyle and I were Superhero ready for Trunk of Treat this weekend!
It was a lot of fun, especially because we never get any trick-or-treaters at our place!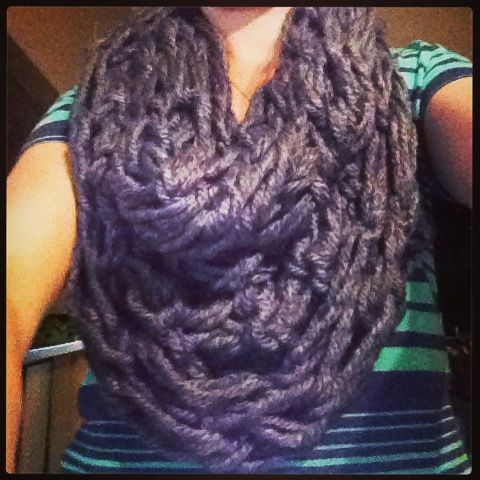 2. I learned how to arm knit this week and made this scarf.
This will probably end up as a gift for lots of people this Christmas, sorry I'm not sorry.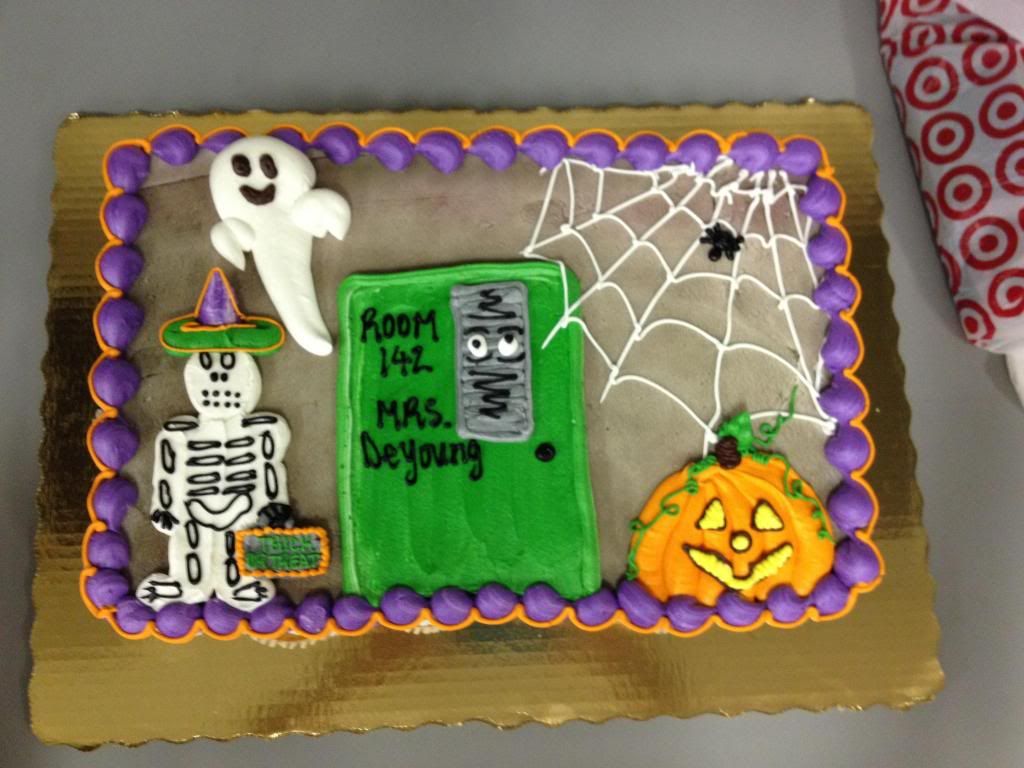 3. One of my wonderful parents designed this for our Halloween Party today!
It was probably the best cupcake cake I've seen!
As I passing out the cupcakes, one of my students asked, "Who made the cupcakes?"
Me: "Our room mom brought them."
Her response: "I know she brought them, but who actually made them?"
Oh five year olds!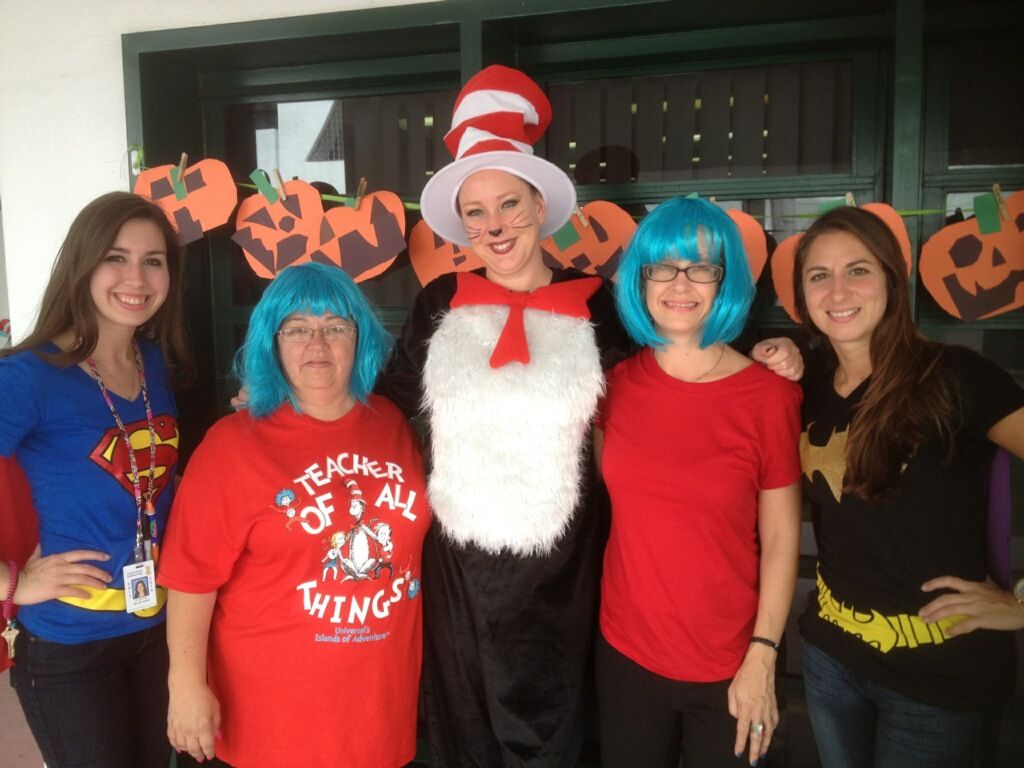 4. Halloween Costumes!
The top group is the K team. Of course we would be the group that all dressed up!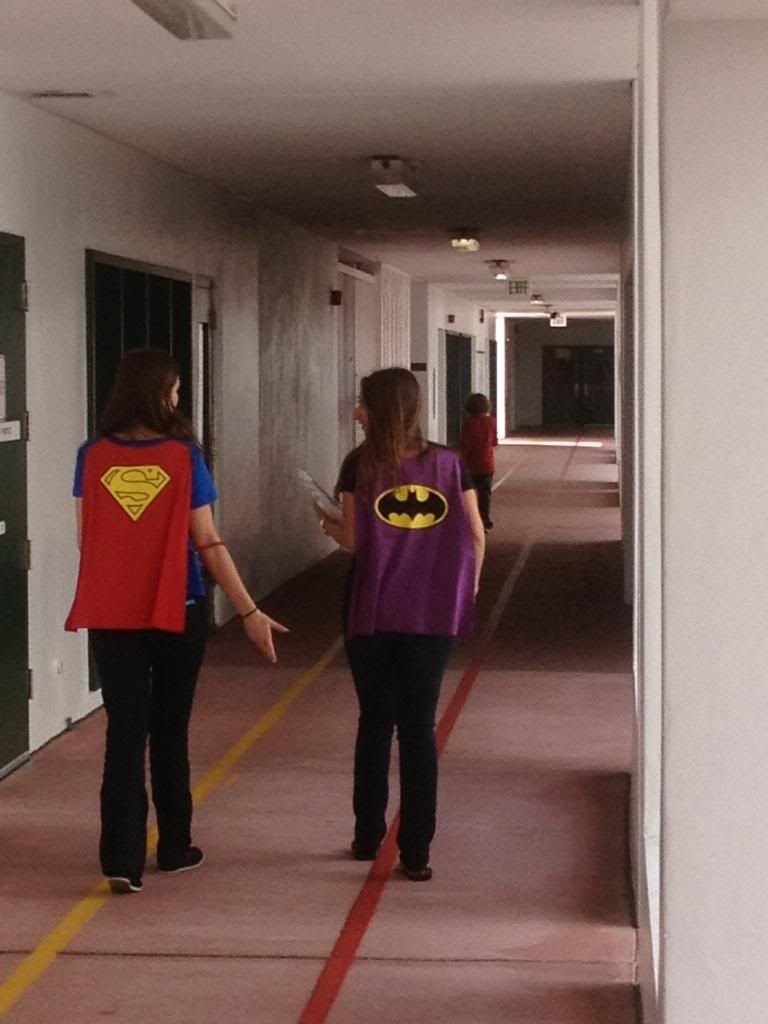 5. Mission Planning
At the end of the day, one of the other teachers sent me this picture.
She had captioned it, "Superwoman and Batwoman planning their next mission."