It's time.
Today starts my official first day back,and by official I mean paid and have to show up.
We all know I've been in there almost every day for the last two weeks!
This year is bringing about a ton of changes for me, but I'm really excited.
First I became the K inclusion classroom teacher,
Then I moved rooms,
Next I became team leader.
If that wasn't enough my entire team from the past two years was broken up,
So it's me, 3 new to K teachers, and a para.
Plus those 8 ESE students and 10 "typically developing" students.
Whew, that's a lot.
Of course, leave it to me to decide to change up lots of stuff this year!
It's going to be a major learning and growing experience, but I'm excited for the challenge.
To start the year off right I made some cute beginning of year gifts.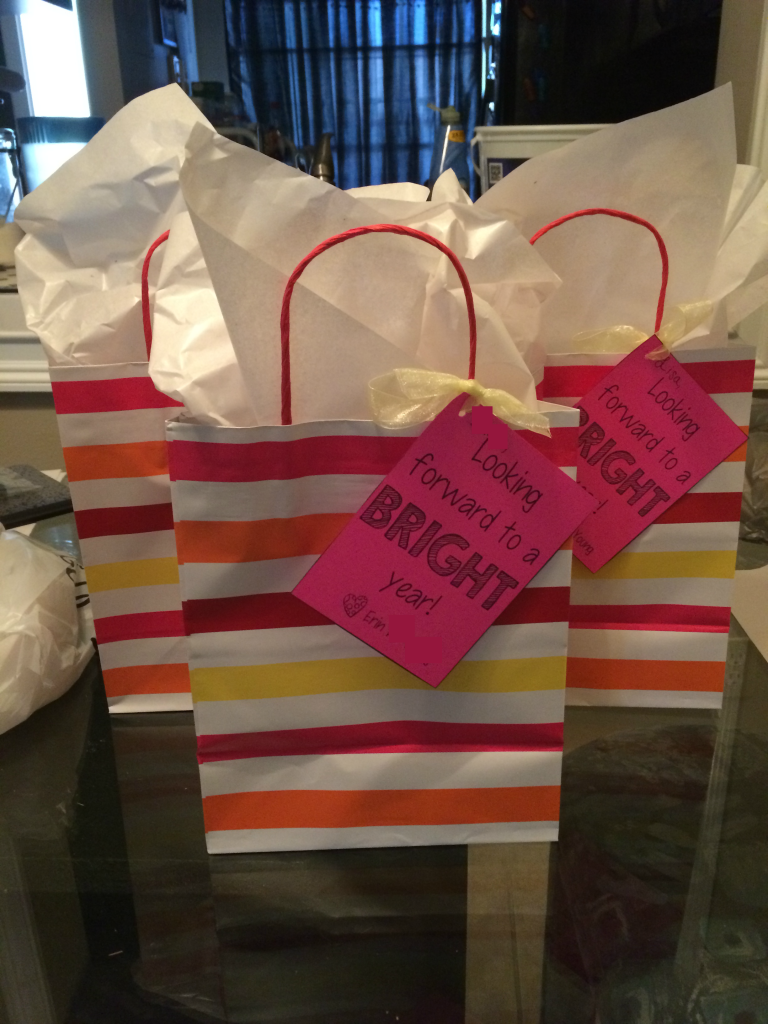 Everyone on my team is getting one of these today as first day pick me up.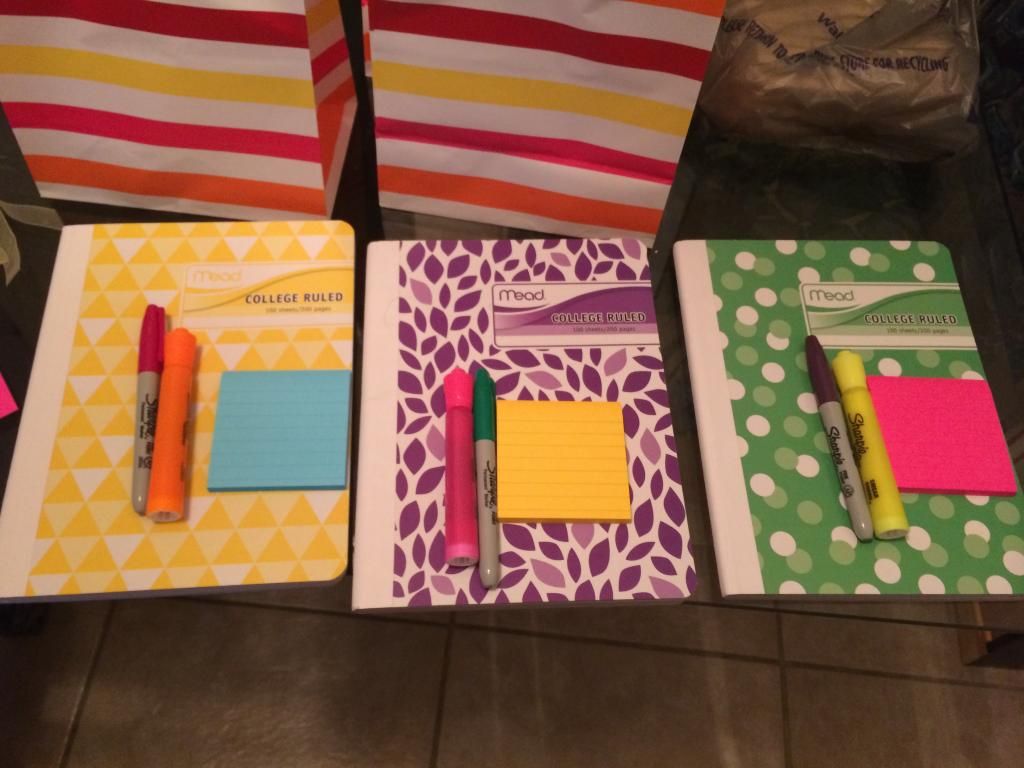 Everyone got a cute patterned composition book, post-its, sharpie, and highlighter.
Not shown, Dove dark chocolate.
What teacher gift is complete without chocolate?
I love how the gift tag came out. I saw the wording somewhere on pinterest.
I just started working on my student's gifts for Open House.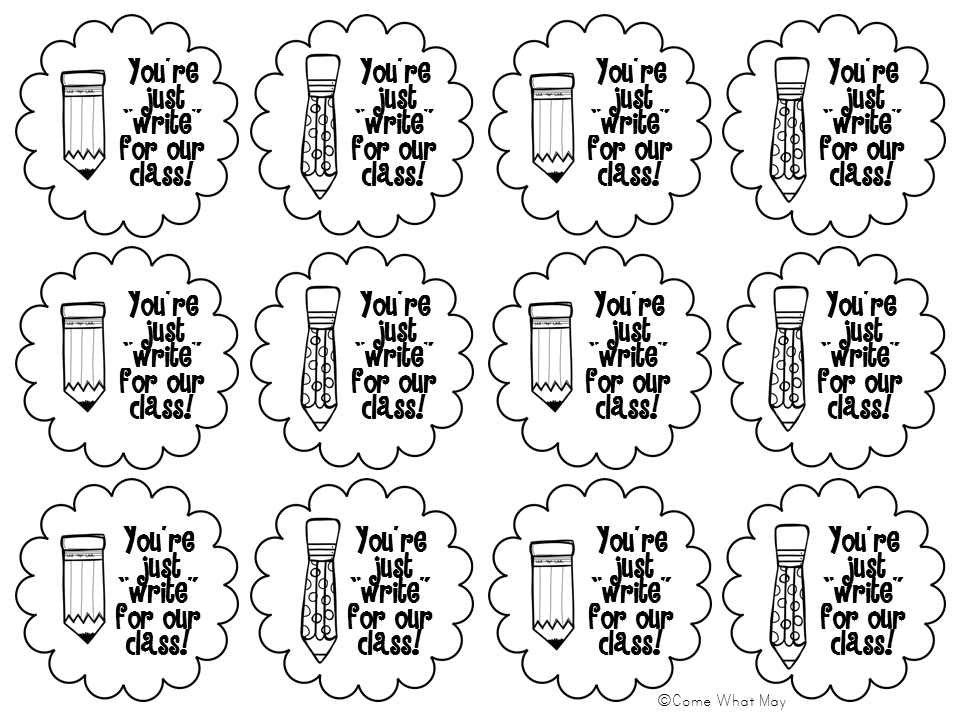 I printed it on bright paper to match my theme.
I'll punch holes on top and bottom and slip a pencil in.
Click the picture to download this freebie!