A few months back, I signed up for Influenster, a program where you can receive free products in exchange for honest reviews.
Afterwards, I promptly forgot about it.
That is, until I was contacted to receive the SweetHeart VoxBox in February.
I was very pleasantly surprised about what arrived in my box!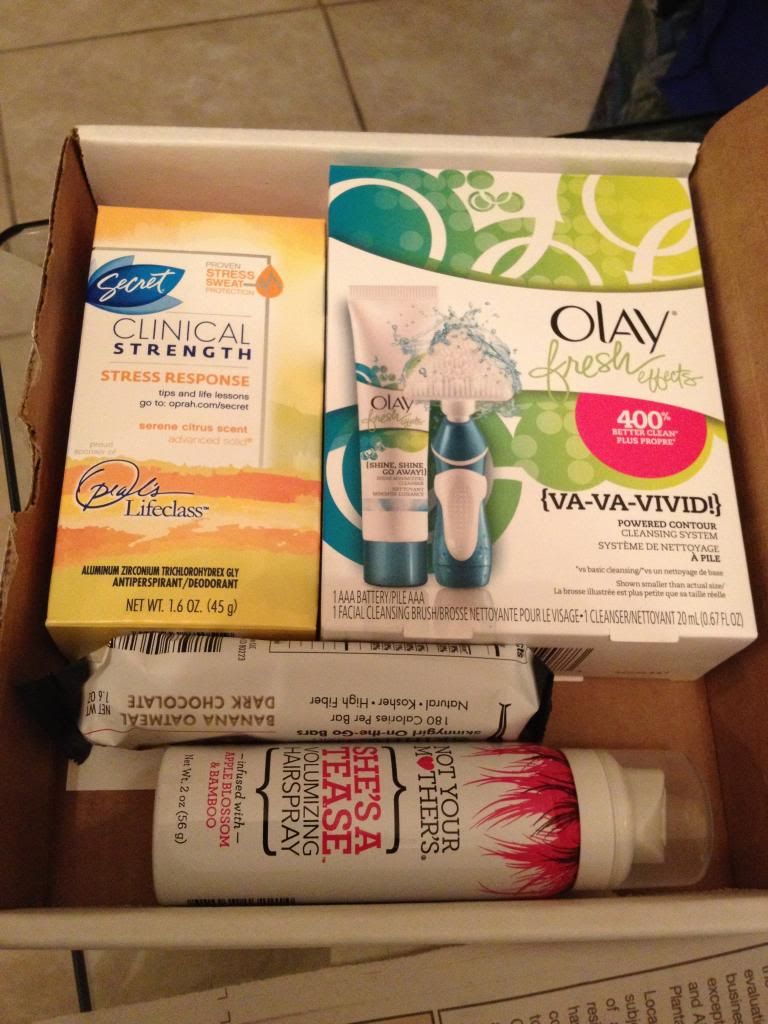 1. Olay Fresh Effects (Va-Va-Vivid) Powered Contour Cleansing System. $12.99
2. Olay Fresh Effects (Shine, Shine Go Away!) Shine Minimizing Cleanser. $6.99 for full
I would have to say that these two are my favorite products.
I really liked the idea of a powered cleansing system, but never wanted to shell out the money for one in case I didn't like it.The system leaves my face feeling softer and smoother than anything else I've ever used. I also love how the wedge shape, which makes it much easier to get to the areas around the nose. Plus, it can be used in the shower!
The Shine, Shine Go Away Cleanser was fine, but I don't have a lot of shine problems. I would want to try out one of their other cleanser's next time. The full bottle is almost 7 times the size of the sample size and goes a really long way. I've been using the sample for almost 3 weeks daily, plus Kyle's admitted to trying it out too.
I probably would never have pick up this system on my own, but now that I have it I will definitely continue to purchase the cleansers.
3. Secret Clinical Strength Stress Response. $7.99-9.99
I was pretty excited about this one because I like clinical strength deodorant much better than regular. However, it's another expensive product that isn't something I feel like is worth it for me. I don't typically sweat enough that I feel like it matters. This product does work very well, better than my regular Secret deodorant and I surprisingly liked the smell. I typically go for fresh scents, but the citrus was very nice.
4. Not Your Mother's She's a Tease Volumizing Hair Spray. $6.00 for full
My hair has trouble holding body. Most of the time when I put any sort of volumizing product in, it's noticeable right off the bat, but the second I start styling my hair everything falls flat. Since I had heard so much about this product I was really hopeful it would work better than others I've tried. It gave me a lot of great body right when I put it on, but as soon as I started to do my hair it all feel again. Maybe it's really great for people who have a better time maintaining body than I do.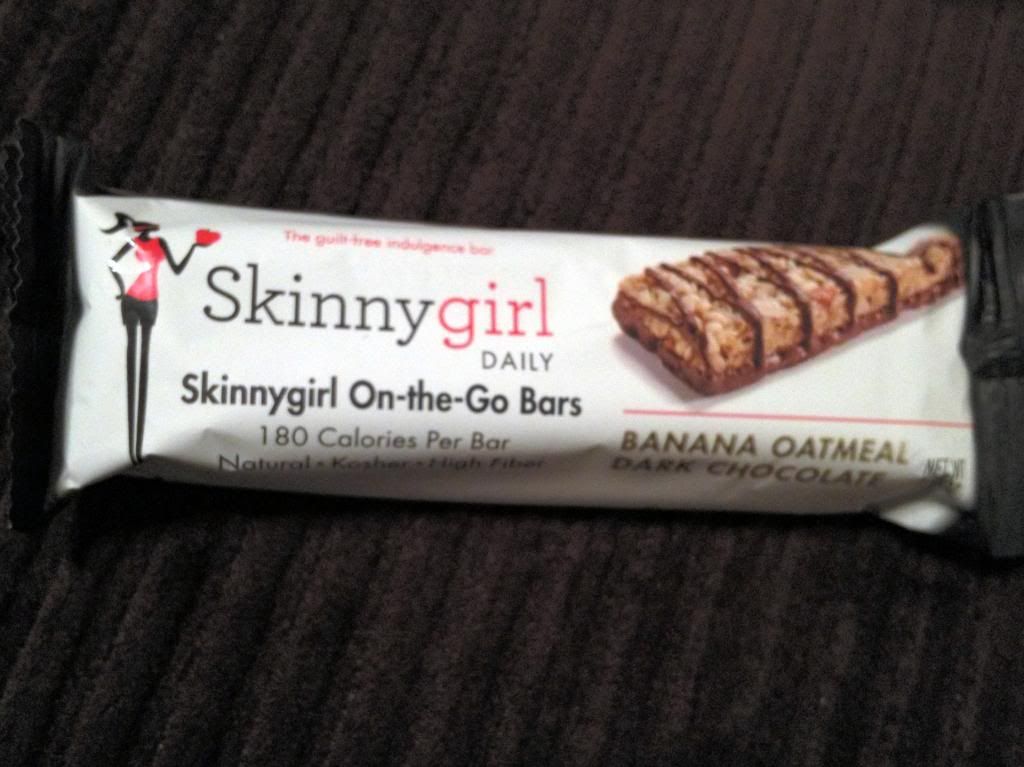 5. Skinnygirl Daily On-The-Go Bars. $9.99 for a box of 5
First of all, I'm not a huge fan of these expensive type of bars anyways. Second, the flavor I received was Banana Oatmeal Dark Chocolate and I don't like anything banana flavored. While they are low in calories, you should watch out because they are very high in carbs. I made Kyle try it and he says it tastes like a regular granola bar with chocolate. For me, this wouldn't be something I tried again. I'd rather save my money and make my own granola bars.
Even though I didn't love everything in the box, the first three items more than made up for the other things. I loved being able to test new products and find some new favorites.
Disclaimer: All products were received from
Influenster
for complimentary testing purposes. All opinions are my own.