The lighting was terrible!!






1. My little brother graduated from college!
2.We love Sonic! My youngest brother went to Sonic and brought us back some!
3. We went to downtown Disney with my brother-in-law. We got ice cream at Ghirardelli and it was gigantic. Hello Espresso Chip!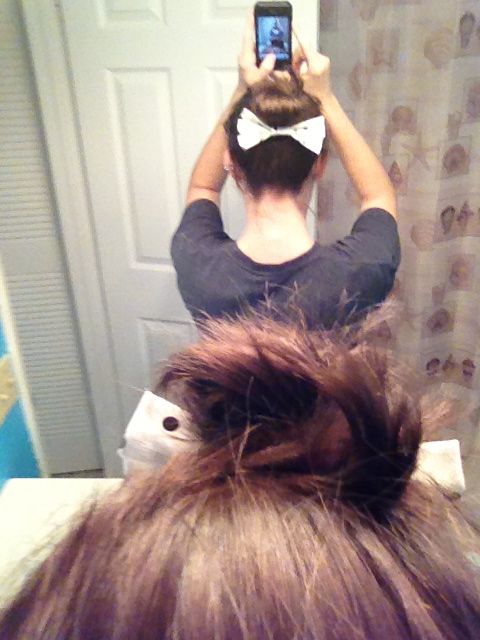 4. I saw these cute no sew hair bows from
The Pinterest Project
and found
this tutorial
! They are so simple and can be worn on a headband as well. I'm already in love. Now if only my hair would get long enough that I can do the cute
hairstyle
these came from!
5. I've been babysitting our niece most afternoons this week. Coloring and The Swan Princess are clearly the best ways to spend an afternoon.
My brother stopped by one day and her shy side came out. She spent almost an hour hiding behind our couch poking her head out whenever she thought we weren't watching her.