After two days of set up I have a classroom that's basically ready to go.
The room is HUGE!!
I kept adding things to the walls just to fill up the space.
When you first walk in my door you can see my reading nook. I have a bunch of pillows that will go in here as well and I really need to buy a rug! The book bins have all the picture books for the students to read. The board will fill up as we begin to learn!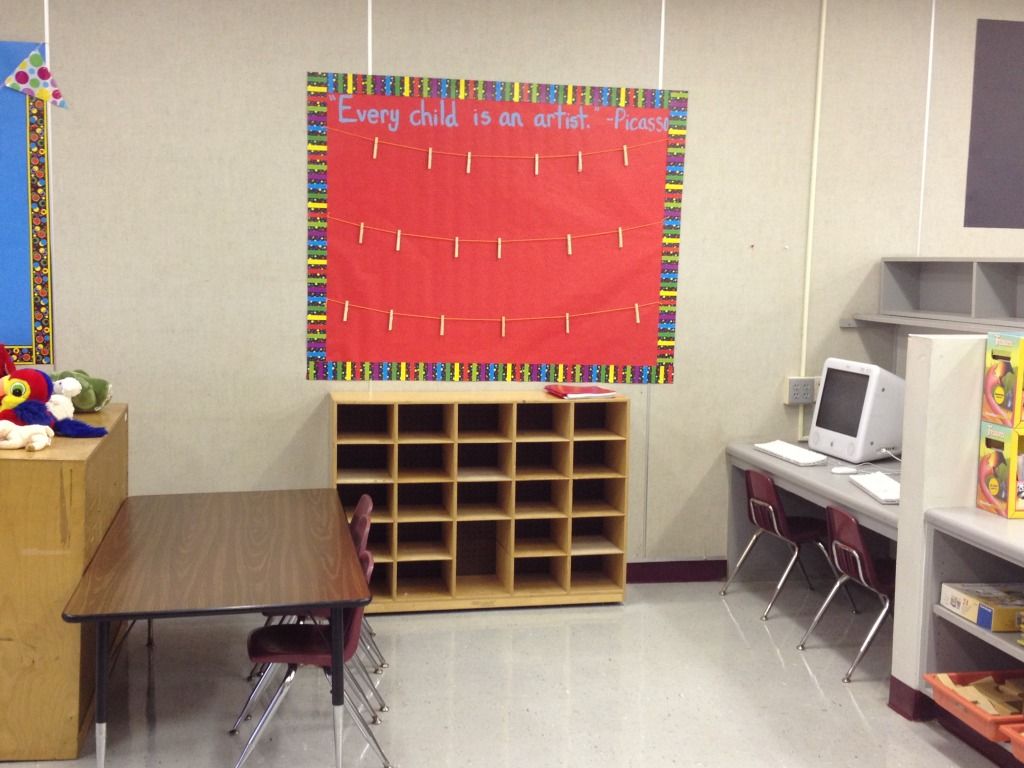 The next area on that same wall is my writing and computer area. Their papers will go into the wooden stand in the back along with all the writing materials as it's introduced. Their artwork will go on this wall as it's created. There are two computers on the built in desk, one is hiding.
The third space on my back wall is their main work area and my desk. The empty boxes will be their cubbies. Next to the blue bulletin board all will go their Chicka, Chicka Boom Boom trees with their names that we'll make sometime next week. The black poster will have their birthdays once I get the pictures for it.
Here is the far wall from the center of the classroom. Told you it was big! Under the window is my word wall. The other wall has my calendar things and an alphabet wall. It's still missing a weather graph! I'll probably end up making one for this coming month while I search for one I like.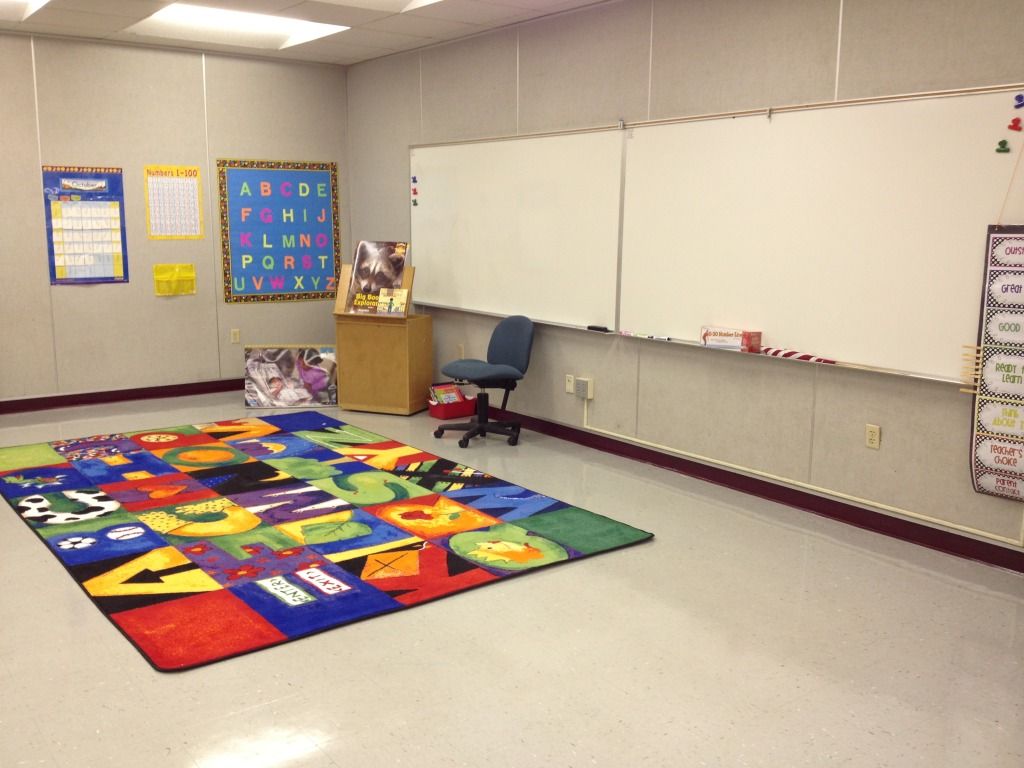 Closer up view of our whole group area. You can see my behavior chart on the far right.
Isn't this rug cute? All the letters of the alphabet made out of things that start with the letter. For example: A has an arrow, and K has a kite. It was waiting for me all brand new when I walked in on Thursday.
Here is the opposite wall. We have almost a full kitchen and a bathroom. This wall is my math center activities. It will also be my small group center for reading.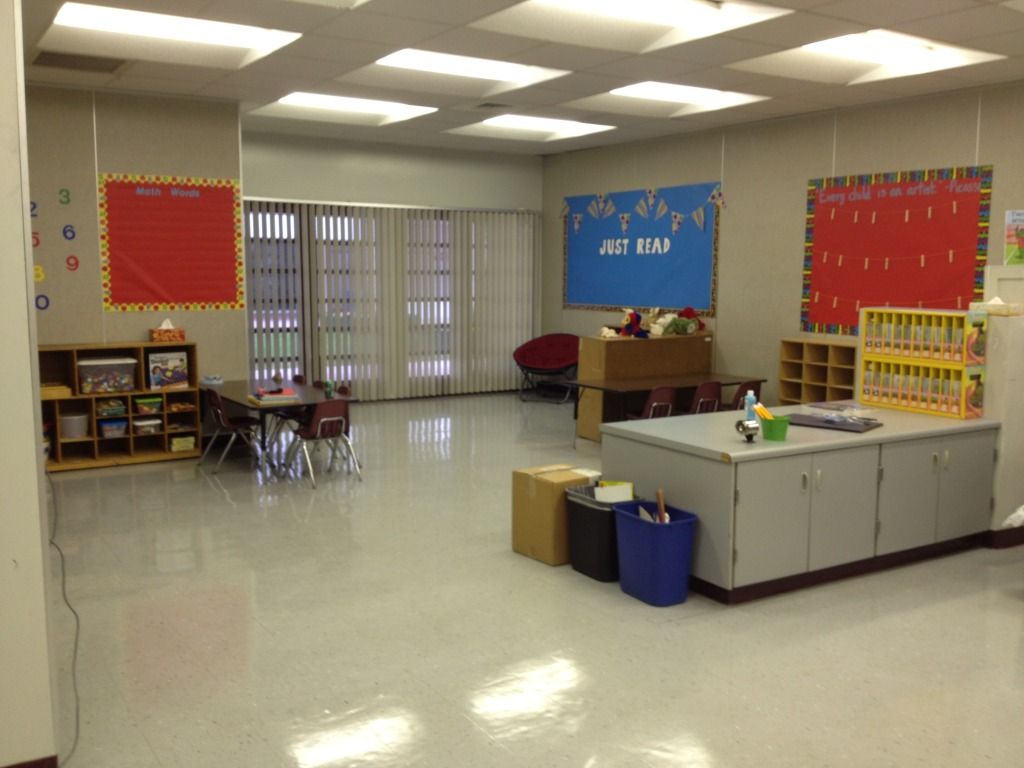 Here is the other half of the room from the center again. The gray cabinets are build in like that. The opposite side is open shelves with my word work activities.
Not pictured:
My front door, which is directly opposite the reading nook.
My storage closet which is on this small white wall you can see peeking out on the left.
And my TV, which will go on that same wall when it shows up!
I get to go fill out fun paperwork and go through meetings Monday, then Tuesday I'll start with my class!