I love maxi skirts!
I'm actually kinda sad that it took me so long to get on board. By the time I bought and fell in love with them I had a hard time finding anymore. I've been really wanting a black or black and white striped maxi skirt.
A few days ago I came across this
pin
on pinterest and knew I needed to do it right away.
I borrowed a sewing machine from my mom, dragged hubs to Joann's, and we were on our way.
I used a mix between the maxi skirt I already owned and one of my favorite skirts with a roll over top. The only thing I wish I had done differently was made the flair up top wider. It's pretty form fitting because I used the same width as my original skirt not thinking about it.
Supplies:
1 1/2 yards of fabric (more if you're taller or wider than I am)
Coordinating thread
Sewing machine
Pins
Scissors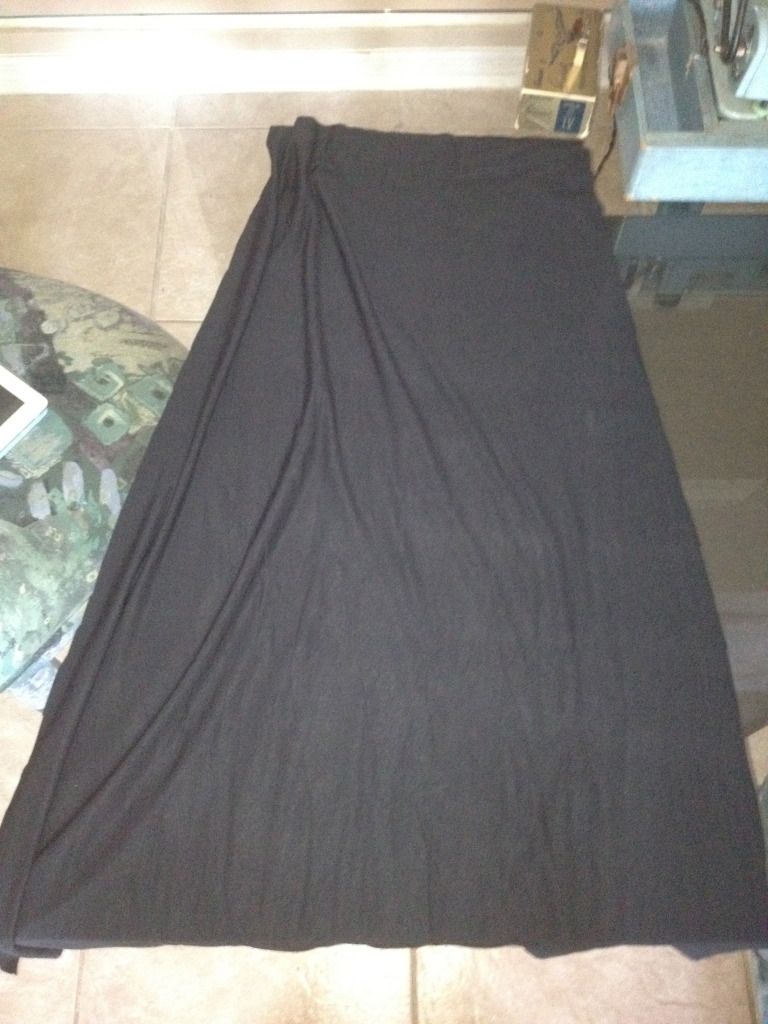 The first thing I did was lay out my fabric folded in half so I knew I'd get the same size pieces.
Then, using my original maxi skirt I measured the width of the top and the length of the skirt marking them on my fabric. Mine was 14" wide and 36" long. I knew that I wanted my skirt to have a flare instead of straight down like the one I own. I decided I wanted it to be 28" wide so I measured that out at the bottom. Using a measuring tape, I put one end at the marking for the waist and the other end at the marking for the bottom. I drew my line following that edge in order to give it a gradual angle. I did this on both sides then cut out the skirt.
For the roll over waist band I cut out two pieces of fabric. They were "14 by 10", the length of your waist by double the thickness of your waist band.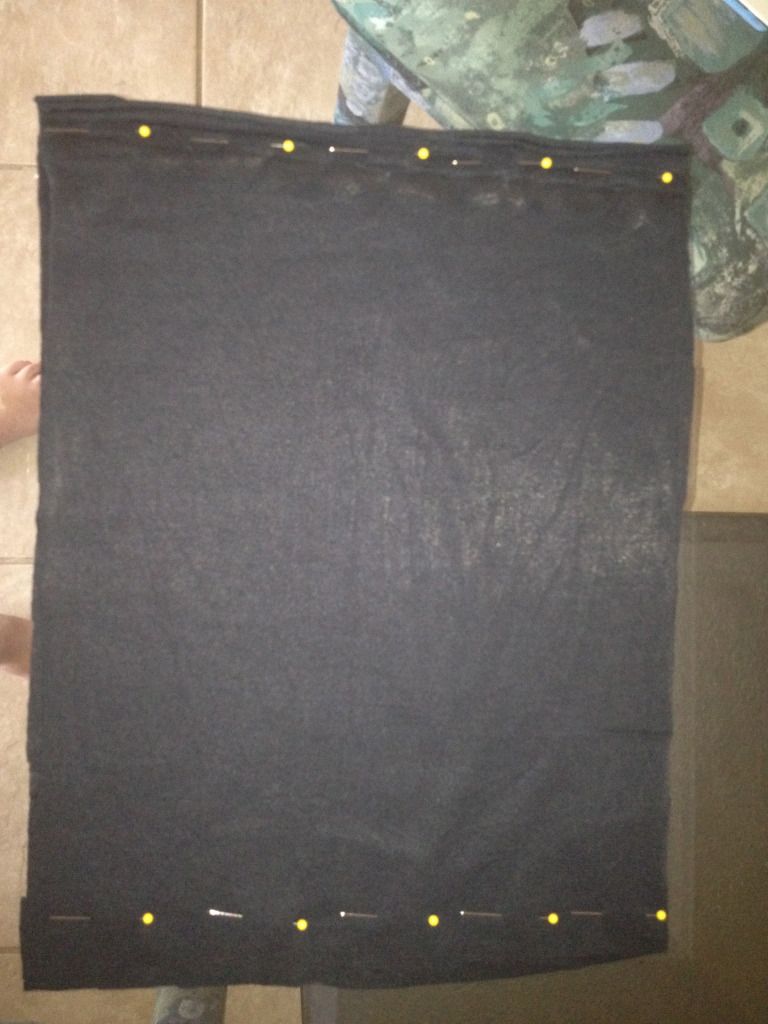 Lay the two pieces right sides together and pin up the 10" sides. Sew both sides together and remove pins.
Once you have it stitched up both sides you are now going to fold it in half all the way around. This will create a tube shape with all the seams inside the tube. One side will be your folded edge and the other side will be the raw edges.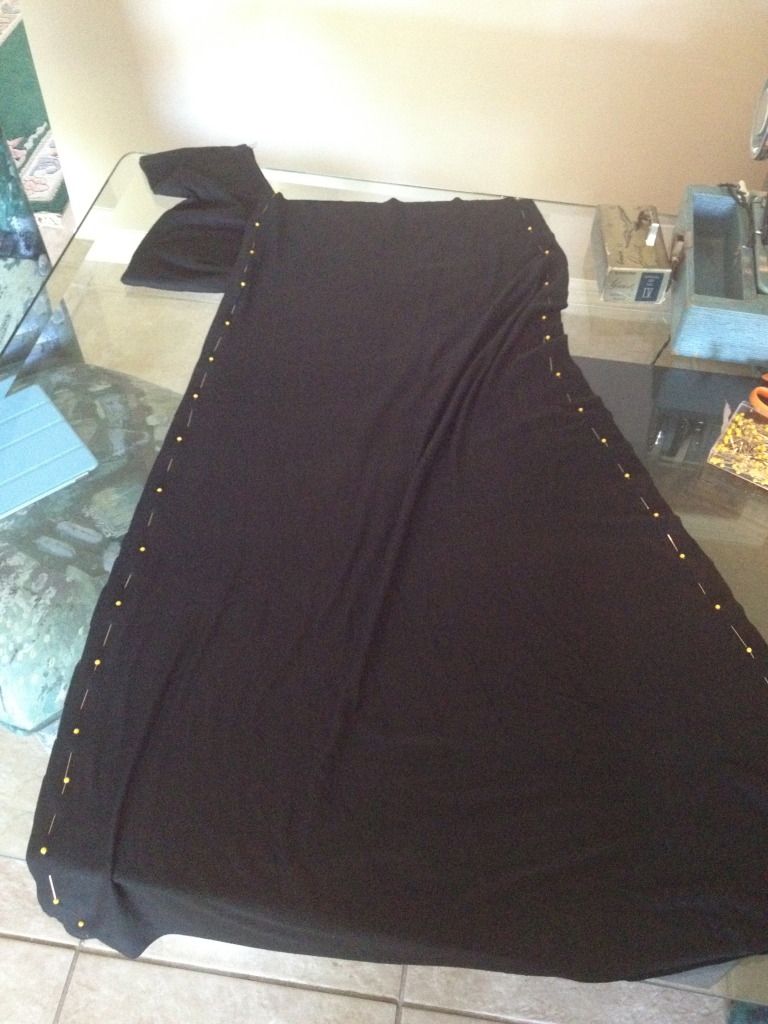 Now for the skirt! With right sides together, pin up both sides and sew using s straight stitch.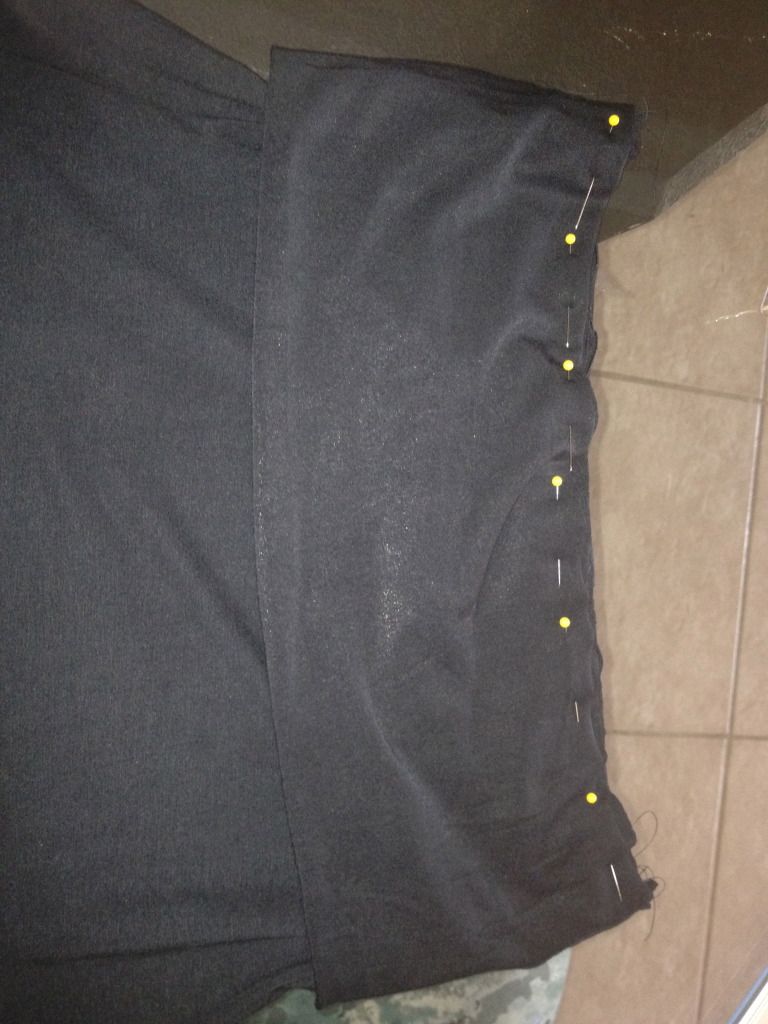 Flip your skirt the right way. Lay your waist band down with the raw edges facing up. Pull the skirt through the center of the waist band. Pin the waist band to the skirt. There will be three pieces of fabric, two from the waist band and one from the skirt. You will be stitching all three together all the way around. Use either elastic thread or a serger/zigzag stitch to give it stretch. My machine didn't have any of these options so I used a straight stitch that worked pretty well.
If you use jersey knit like I did you don't need to hem the skirt. If you are like me and can't cut a straight line for anything do ahead and hem your skirt.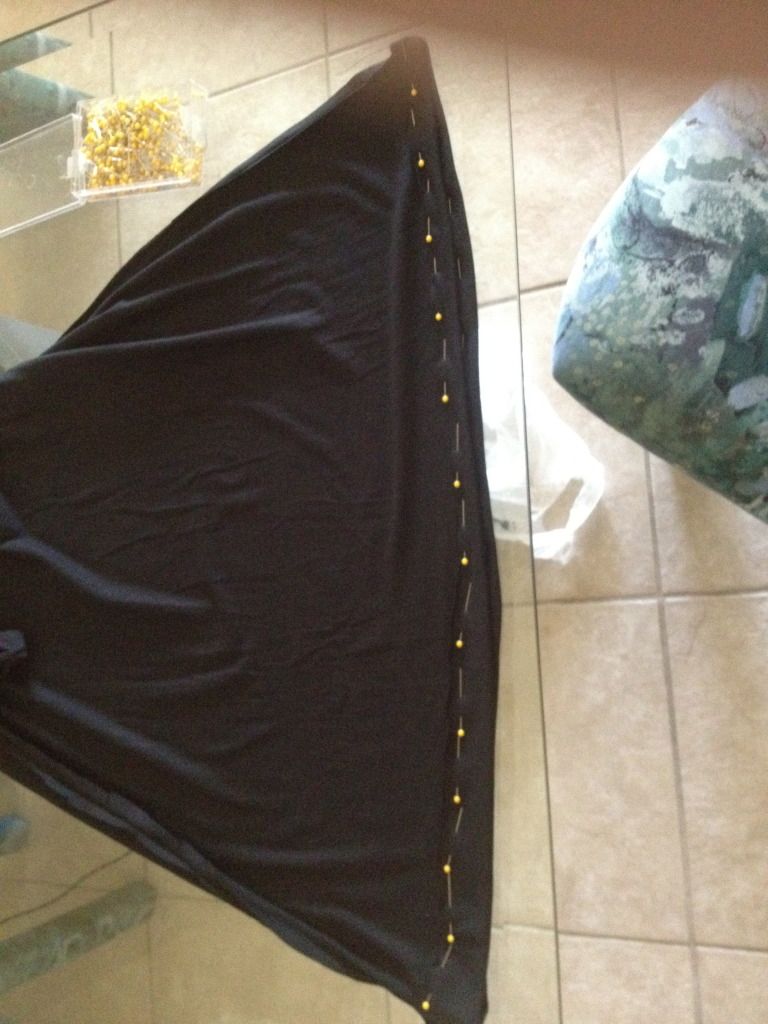 Pin all the way around the bottom and stitch!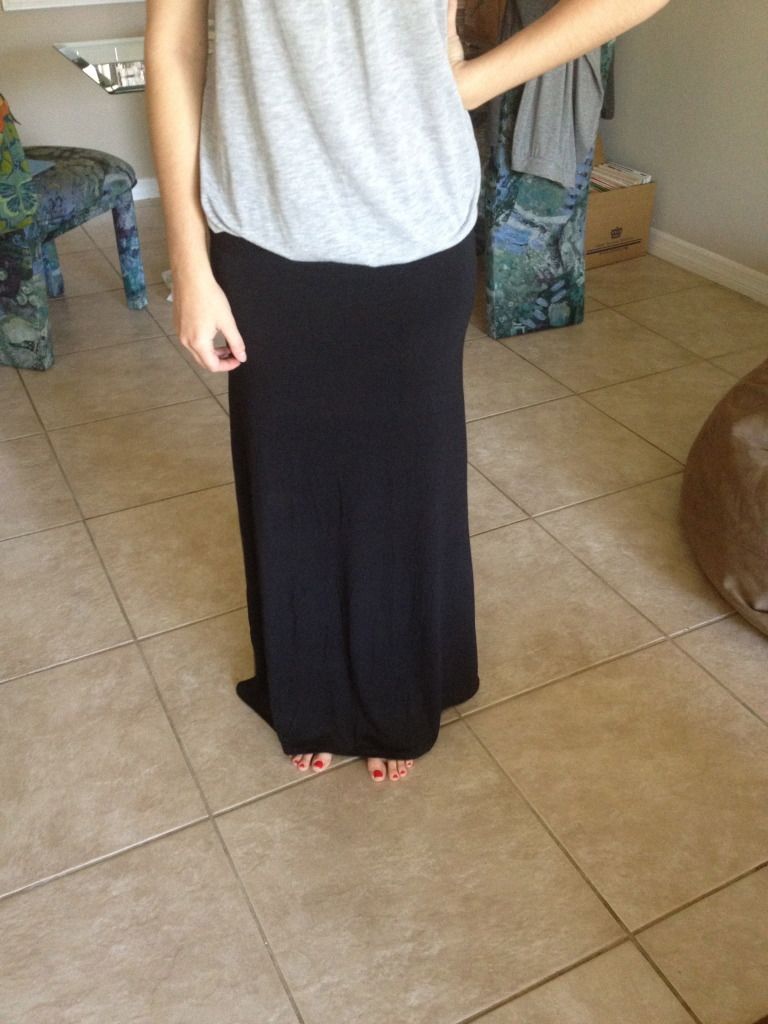 I'm still pretty new to sewing so there were definitely some mistakes, but luckily you can't see most of them!
I'm hoping to find some striped knit and make a few more.
This is a super easy project! It took me two hours total and a good part of that was trying to figure out how to use my mom's antique machine. Sadly I'm not kidding I looked it up online to figure out how to do something on it and it comes up as vintage!
Solid Metal! This this is heavy!