If you spend any time on Pinterest, I'm sure you've seen some version of the
Paint Chip Calendar
.
I have been wanting to make one of these for awhile now, but never got around to it.
There is a small wall in our office that I thought it would be perfect for.
The best part about this project is that it's super cheap, mainly because you steal get most of it for free!
The first thing you need to do is go to your local paint place, I went to Walmart, decide what colors you'll be using. I chose to use a mix of colors, mainly because I couldn't decide between blues and greens. You need 35 squares for the dates so make sure you get enough samples. I was able to get two squares out of each sample, so I only needed two of each 12 colors. Now put them in your purse and slowly walk away.
I purchased one of the black plastic frames from Walmart that are $4. Mine was 12x16 because I chose to use 2x2 squares. Feel free to make your squares whatever size works best for you. I like lots of room to write.
Lay out your paint chips in the pattern that you want them to be in. I played around with mine till I had what I wanted. Now start cutting if needed. I cut my squares to 2x2, I didn't have a paper cutter so mine is definitely not perfect.
Once you have them all cut out start gluing. I used Elmer's stick glue and it worked just fine.
You can either cut a piece of paper to fit your frame, or do what I did and flip the insert over.
I started at the bottom and measured it out so I have even spacing between all the squares. I worked my way up from there.
Once I had all the squares glued down, I measured how much space I had left on top for my days and month. I was left with ~1.5 inches.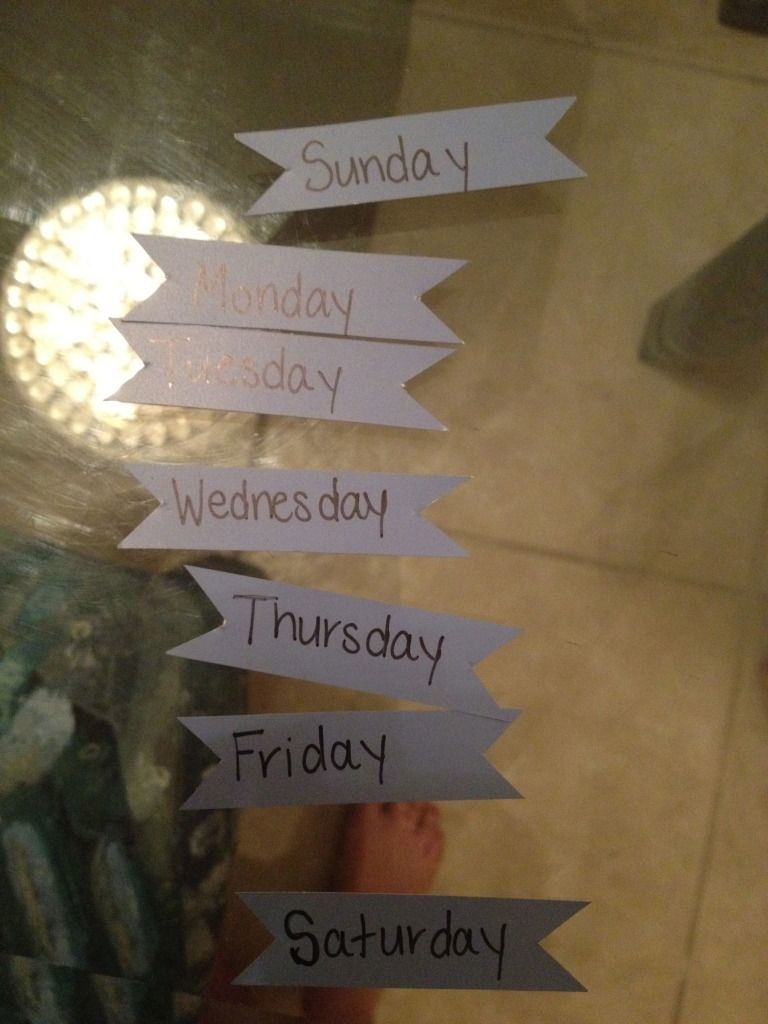 I cut out seven 2x.5 rectangles for the days of the week and then cut out little triangles on each side to make it more decorative. I wrote the days on with sharpie and glued them above the squares.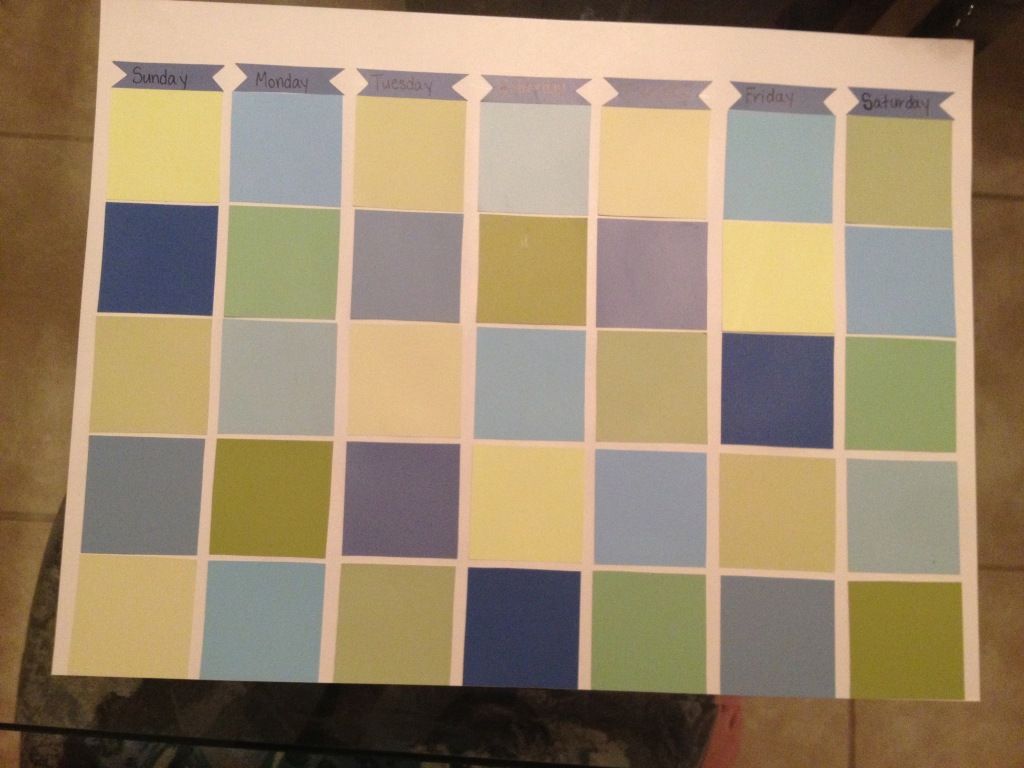 Finally, I cut out another rectangle for the Month. I used the length of the paint chip and made it 1 inch high. I then cut out triangles from both ends.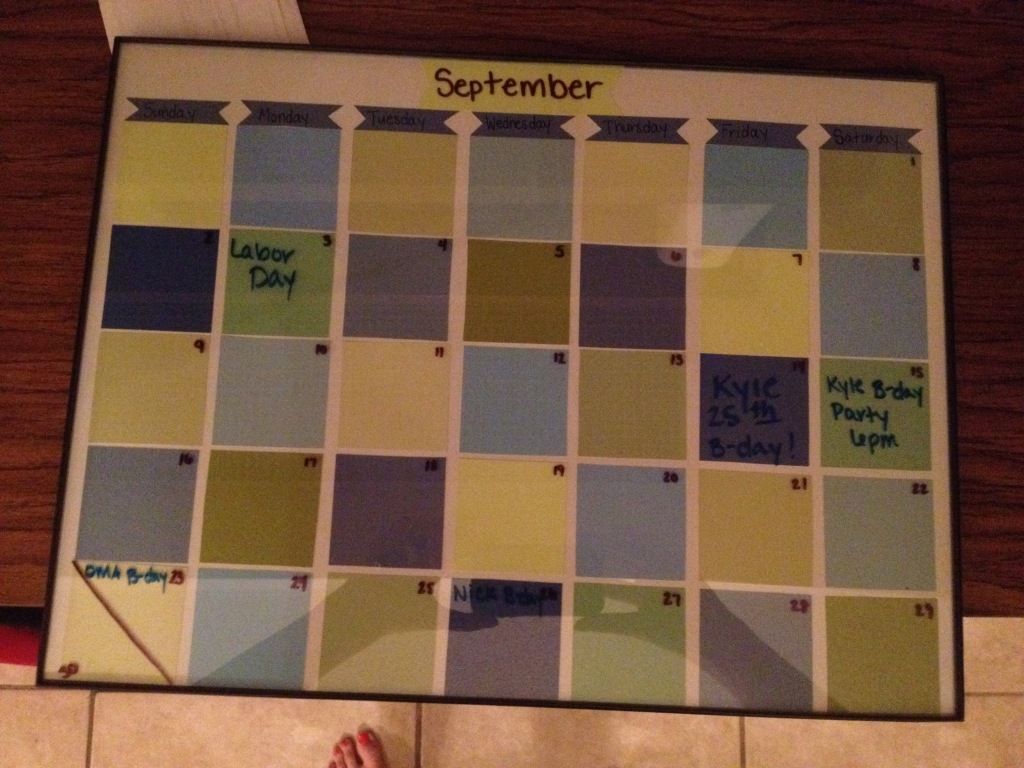 I put it in the frame and then started adding information! I wrote the dates and month in sharpie so I wouldn't keep wiping it off as I wrote.
*Tip: You can get sharpie off of things that use dry erase markers by fully covering the sharpie with a dry erase marker and wiping off like normal.